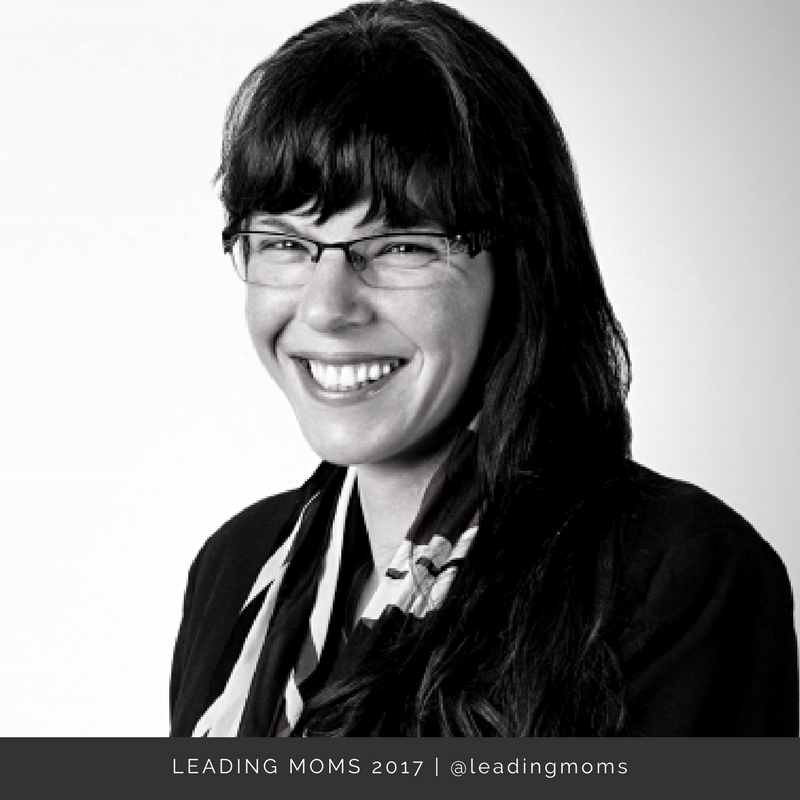 Inspired by Mayor Gregor Robertson's leadership to join Vision Vancouver, Councillor Andrea Reimer was first elected to Vancouver City Council in 2008, and re-elected in 2011 and 2014. She had previously served as a School Board member with the Green Party, the first in Canada. In her original campaign for City Council, Andrea made commitments in three key areas: greenest city on Earth, a city of compassion and opportunity, and a city of strong communities
On Council, Andrea has spearheaded a number of initiatives including the first ever comprehensive urban plan for the Downtown Eastside, a nationally significant municipal framework for reconciliation with First Nations and urban aboriginal communities, the largest municipal childcare program in Canada and award-winning environment and open government policies
Twitter: @andreareimer
Facebook: @CouncillorAndreaReimer
Instagram: @CitizenAndrea
You Might also like
Thank you for your interest in being a Leading Moms blog ambassador! It's going to be a great event! The 2015 Blog Ambassador program is sponsored by SpringFree Trampoline.
What's in it for you:

Media ticket to our event (valued at $65)
Reserved seating at the event
Complimentary childcare at any Kids & Company location, ideal for kids 18 months to five years of age. Infants may stay with their mothers during the event.
Breakfast and lunch at Craft Beer Company (Valued at $25)
Acknowledgment our Media sponsor page and social media
Promo code for your network ("lmfriends" gives your followers 15% off the regular ticket price)
Your blog post posted on our Facebook page and Twitter pages.

What we expect in return:

Your virtual attendance and promotion at the Leading Moms Twitter party (September 15th at 8 pm)
One article about the event published on your blog. Of course if you'd like to do more, feel free! Please email harriet.fancott@crispmedia.ca your link when it's up so we can post it on our website and social media.
Regular tweeting using hashtag #LMinspire leading up to and during the event. Please see the social media promo guide for suggested tweets and Facebook posts
Inclusion of our logo, speaker photos or 2015 promo video.
Your attendance at the breakfast and lunch.
Reference to SpringFree Trampoline as the Blog Ambassador sponsor, whenever possible, linking to this page and displaying this logo:

---

To Register For the Event

Go to our Register page and use promo code "LMmedia" at checkout. Note: this promo code is just for you, not your followers. You will find childcare registration details at checkout.

---

Images & Videos

Feel free to use any of the speaker images on our website or post this 2014 video on your blog or website. Please link to http://leadingmoms2015.eventbrite.ca or http://leadingmoms.ca

Logo

Promo Video


Interested in a morning of inspiration, connection, tears and laughter? Take some time out for you, for your head and for your heart! Join us at the 2015 Leading Moms event on September 25th. For tickets and info, go to: http://leadingmoms.ca

---

Promo Code

Use promo code "lmfriends" to give 15% off regular price tickets to your readers. Note: Early Bird tickets are a cheaper option while they are available.

---

For Your Article

Please read our Press Release.

Some key messages:

Leading Moms is a one-day event featuring inspiring talks from extraordinary moms. Our speaker line-up includes key influencers in media, arts, health, social change and more. In a mix of performance, video and live talks, our roster of moms will deliver personal talks straight from their heart.

Ticket holders can register for complimentary childcare, courtesy of Kids and Company, at any of their Lower Mainland locations.

This year's event boasts a fantastic speaker line-up, including award-winning CTV investigative, reporter, anchor and breast cancer survivor Mi-Jung Lee, Transalliance  activist Morgane Oger and super poet Samantha Reynolds. The event won't disappoint.

If you have any questions please don't hesitate to email Harriet at harriet.fancott@crispmedia.ca



This year, we are introducing the Leading Mom award, hosted by Vancouvermom.ca. We are looking for those everyday, behind-the-scenes moms who are making a difference on a local, national or international level and who have demonstrated exemplary leadership in one of the following categories:

Education
Business
Arts, Culture and Media
Science and Technology
Social and Environmental Good
Health and Wellness
Sports and Athletics

To qualify, your leading mom must be a mother – of any age – who lives in Metro Vancouver and is able to attend the Leading Moms event on September 26, 2014. She must also have demonstrated leadership in one of the above categories and her accomplishment must be uniquely influenced by her role as a mother.

The Grand Prize

The recipient of the Leading Mom Award will receive:

Two nights accommodation for two with breakfast each morning at premier resort, Painted Boat Resort Spa Marina, located on the beautiful Sunshine Coast, British Columbia. This luxurious five acre waterfront resort, just two hours from Vancouver, features 31 spacious two-bedroom villas, fitness facility, full appointed spa, infinity pool and hot tub that overlooks the ocean.

We Have A Winner!


Congratulations to Wendy Armbruster Bell!

Inspired by her own experiences as a mom (to Antonia, nine, and Michaela, seven) Wendy Armbruster Bell founded Snugabell Mom and Baby Gear with a mission "to support the beauty of breastfeeding". The mamas she has encountered since launching Snugabell (especially those pumping for preemies and multiples) inspired her to createPump Across America, a touching video montage celebrating real moms from every state across the USA. The release of the video coincided with the launch of theSnugabell "Milk Money" grant program, which provides monthly cash grants to local breastfeeding advocacy groups. Also coming down the pipeline is a project supporting moms with babies in the NICU.

Our Sponsor

Our warmest thanks to Painted Boat Resort Spa Marina for sponsoring the Leading Mom Award.

---

Louise Green is a globally recognized voice at the forefront of the body advocacy movement. Louise is a certified fitness professional as well as a successful plus size athlete. She empowers athletes of all shapes and sizes in a culture that generally dominates one ideal.

Green, is not only the founder of Body Exchange (with 6 locations in Canada) but also a writer, host of international wellness retreats and an advocate with a comprehensive continental reach.

Green's unflinching and unapologetic questioning of the way we view plus-size athleticism is also the catalyst for her groundbreaking book, "Limitless" which will be launched in 2015.

Green has been published internationally on platforms such as The New York Times, UK's Daily Mail, Huffington Post and XOJane. She has also pitched her business concept on CBC's Dragon's Den and was a highly heralded speaker at the first annual Body Love Conference in Tucson, Arizona.

Green ignites the change we wish to see.